News
In august 2017 I have performed 2.200 random acts of kindness in a month and thousands of people joined me in that month. Because of performing those acts of kindness I experience a greater sense of purpose and also I experience more transcendence and belonging. That is why I experience more meaning in my life. It was for me great to lead this initiative and see all those people perform those acts of kindness and hear their experiences. In the radio interview below I talk about my experience during the month. You can join the movement with the facebook group. Facebook group Acts of kindness Nederland We will also perform acts of kindness with a group of people in Utrecht on Saturday 21th of October at 15.00. You can find more information here: Facebook event acts of kindness Utrecht You can find a video of an acts of kindness event in Nijmegen in August 2017: Here

I also appear in the Dutch National Television program: "je zal het maar hebben" of BNN about acts of kindness and schizophrenia. It will on television in the spring of 2018. If I know the date, i will post it here and on social media.
social media
Find yourself a moment to grow and Lerrie grooten are also on social media.

Facebook Instagram Linkedin
about Lerrie Grooten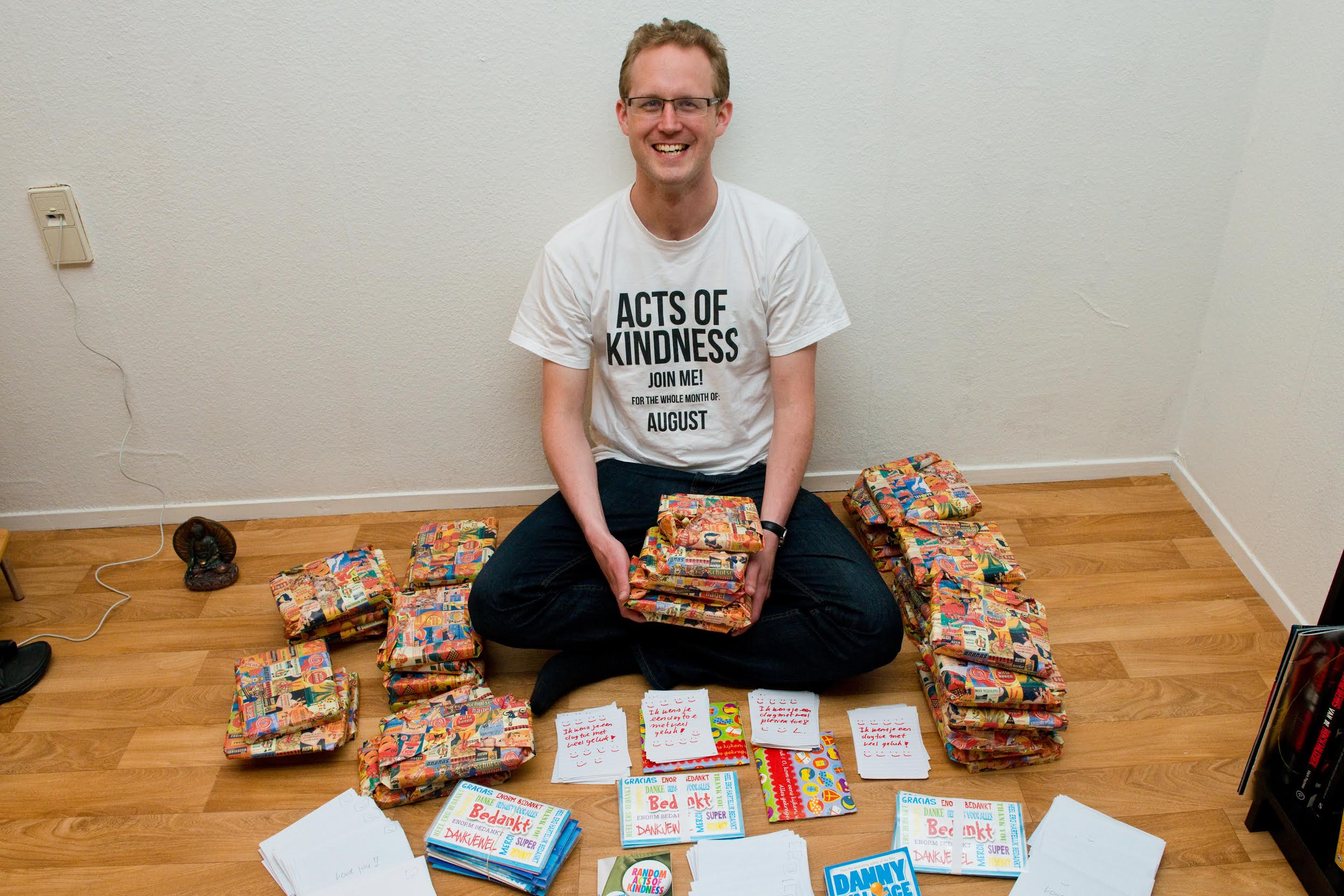 My name is Lerrie Grooten. I am a 29-year-old sociologist from Nijmegen, the Netherlands. I try to spread kindness and gratitude to other people in the world.
You can send me an e-mail on lerriegrooten@gmail.com.