News
Next year in the summer, Rosalie van Woezik and I will organise another Acts of Kindness in Nijmegen centre. For more information see the event page here. . You may also share the event! If you want to participate or if you have some ideas you can email to lerriegrooten@gmail.com
I am working on a book with a writer called Eefke Peters about the thanks e-mail and the acts of kindness. The working title is: "feel like Bono in two minutes a day". We have finished chapter 1 and are now working on chapter 2 and 3. We hope to release it at the end of next year.
Last summer I was interviewed about the acts of kindness on the radio program "Dinner with Dinja" on KX radio. We talked about my experiences and she played a song for me as a request of Tess Parks. You can listen to the interview here below. It starts at 4.23. I did also some acts of kindness in Utrecht a few weeks ago and a local website wrote a story about it. You can see it here. .
social media
Find yourself a moment to grow and Lerrie grooten are also on social media.

Facebook Instagram Linkedin
about Lerrie Grooten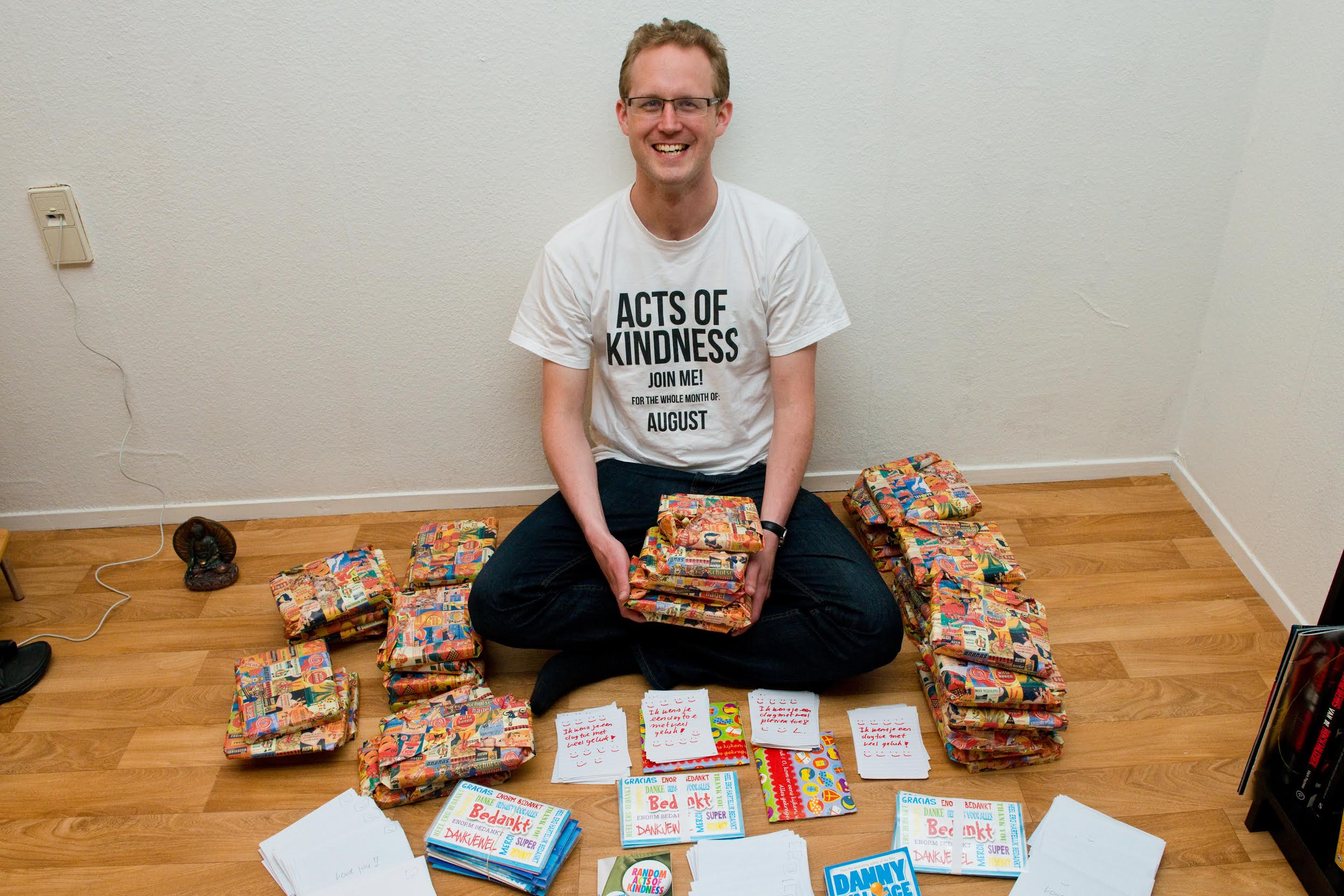 My name is Lerrie Grooten. I am a 30-year-old sociologist from Nijmegen, the Netherlands. I try to spread kindness and gratitude to other people in the world.
You can send me an e-mail on lerriegrooten@gmail.com.