News
Hi there! We are Lerrie Grooten and Rosalie van Woezik from the Kindness Collective Nijmegen. We often organise a kindness event in the area around Nijmegen with a group of people. The Kindness Collective Nijmegen is like a sport club: we have meeting, trainings and kindness events (our matches) with which we spread kindness. We also have get-togethers where we just socialize and maybe do a small act of kindness for others. Our goal is to learn about kindness, for example by watching lectures by professor Sonja Lyubomirsky on YouTube and reading books by happiness researcher Shawn Achor, to do acts of kindness on a regular base, and to spread kindness via (social) media to inspire others. For more information see our Facebook group or our YouTube account . Do you want to join the first Kindness Club in the Netherlands? Join us! Contact Rosalie van Woezik at actsofkindnessnijmegen@gmail.com, she would love to hear from you!
Lerrie Grooten and Rosalie van Woezik are working on a book with a writer, called Eefke Peters, about the thanks e-mail and the Kindness Collective Nijmegen. With this book we want to inspire people to do kind things. With this book we give you tips on how you can participate in making the world a better place. The concept version of the book is now ready. If you are interested in a copy, please contact us through actsofkindnessnijmegen@gmail.com.
Rosalie van Woezik was nominated for Nijmegener of the year 2019. She was also interviewed by radio Gelderland about acts of kindness recently. She explained what acts of kindness are, and what kind of acts the Kindness Collective does during these events. You can listen to the interview here below.
social media
Find yourself a moment to grow and the Kindness Collective Nijmegen are also on social media.

Facebook Instagram Linkedin
about Lerrie Grooten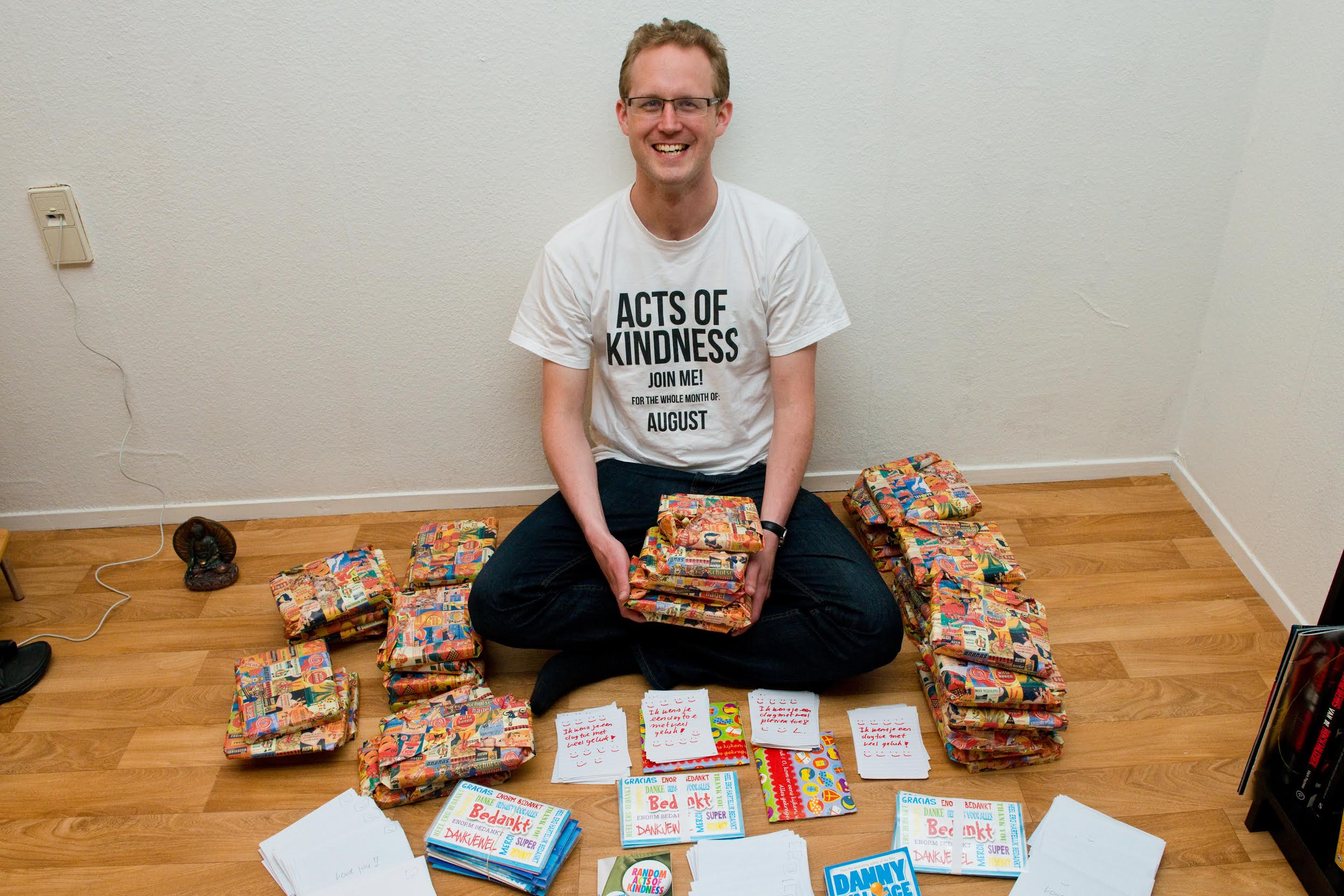 We are Lerrie Grooten and Rosalie van Woezik. We are social scientists from Nijmegen, the Netherlands. With the Kindness Collective Nijmegen we try to spread kindness and gratitude to other people in the world.
You can send us an e-mail: actsofkindnessnijmegen@gmail.com.